Construction façade meshes
Construction façade meshes are our most popular product. This type of technical mesh is ideal for building insulation works and reinforcement of interior plasters. Characteristic features of façade meshes are: resistance to chemical processes occurring in the external walls of buildings, flexibility and high rigidity of the weave. Façade meshes can be combined with polystyrene and mineral wool, as well as serve as a plaster base.


Façade fiberglass meshes come in the form of a woven canvas with rectangular apertures of fixed sizes. The meshes are fabricated by interweaving fiberglass thread with fiberglass roving.
Construction façade meshes are soaked with special resins that give them alkali resistance. They are used to reinforce plaster structures in wet façade systems. Depending on their grammage, mesh aperture size and type of polymer soaking, these meshes have different properties and are used to reinforce the outer and inner surfaces of buildings structures.


Construction façade meshes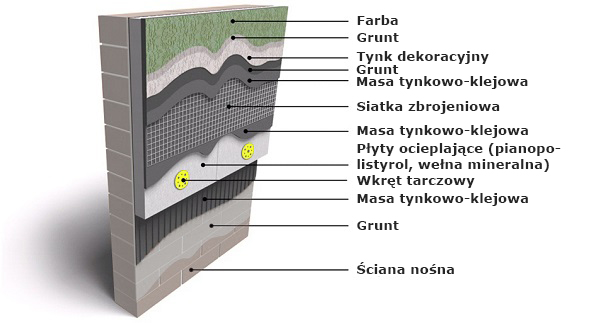 | | | |
| --- | --- | --- |
| Name | ST 2924-100/7KM | ST 112-100/7KM |
| Grammage | 145 (-5/+5%) g/m² | 165 (-5/+5%) g/m² |
| Color | any | any |
| Weave type | gauze weave | gauze weave |
| Roll width | 1 m | 1 m |
| Roll length | 50 mb | 50 mb |
* At the customer's request, the mesh can be made in any color and bear the company logo.